High Flow Pleated Filter Cartridge
Product Detail
Product Tags
◆High water flow rate and longer service life
◆Large filtration area,reduce the numbers of filters required
◆Excellent compatibility with various process liquids
◆Single open end filter,easy to change-out
◆Available in a wide range of removal ratings
•Wet cleaning process in Thin Film Transistor Liquid Crystal Display (TFT LCD) manufacturing
•Semiconductor or other electronic industrial processes water purification;
•Large volume of clarification and sterile filtration in Food&beverage industry
•High pressure and flow rate water filtration in pharmaceutical and chemical industry
Table :  Typical water flow rate (10")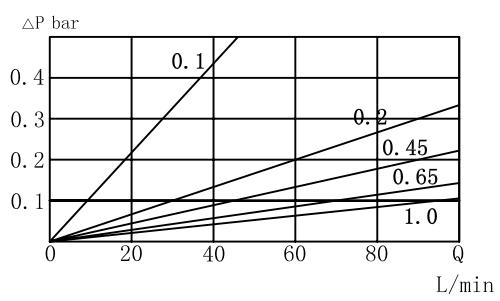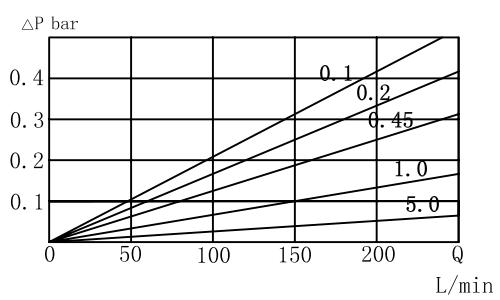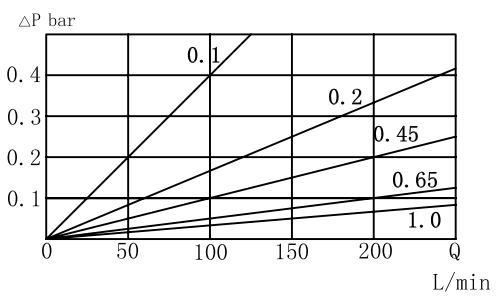 Materials Of Construction
Filter Media:
PP/PES/PTFE/PVDF/Nylon
Support Layers:
Polypropylene
Inner core:
Reinforced Polypropylene
Outer Cage, End caps:
Reinforced Polypropylene
Seal Method:
Thermal Bonded, No Adhesives
O-rings/gaskets:
Silicone, EPDM, Viton, Teflon, etc
Cartridge Dimensions
Outer Diameter
83mm(3.26"), 130mm(5.11")
Inner Diameter
40mm(1.57"), 63mm(2.48")
Length
10" only
Filtration Area(m2)
 ODΦ83mm×10"≧1.0m2
ODΦ130mm×10"≧2.0m2
Operating conditions
Normal Operating Temperature:
Up to 60℃ (140℉)
Max.Operating Temperature.:
80℃ (176℉) at △P≤1.0 bar (14psi)
Max. Differential Pressure
Normal Flow direction:
 4.2 bar (60 psi) at 25℃ (77℉)
Reverse flow direction:
2.1 bar (30psi) at  25℃ (77℉).
PH Value compatibility:
According to different filter medias
Cartridge Safety
Endotoxin:
<0.25 EU/ml
Extractables:
0.03g / 10"
GRADE
TYPE
OUTER DIAMETER(mm)
FILTER MEDIA
MICRON
ADAPTER
LENGTH
 O-RING / GASKET
P- PHARMACEUTICAL
LF
83
DPP
020-0.2um
322
10-10''
S-silicone;      N-nitrile
F- FOOD
130
IPS
045-0.45um
321
E-epdm ;        V-Viton
E- ELECTRONIC
065-0.65um
How to Order?- Example
100-1.00um
Pharmaceutical grade; Filter Media:IPS; Micron:0.2um; Length:10''; Outer diameter:83;Adapter:322; O-ring: Silicone.                                                                                                     Selection Code is: PLF83IPS02032210S
---
---
---